INTERNET MARKETING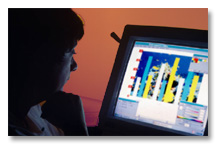 What good is your web site if your customers canít find you? All Net Web Design and Hosting utilizes several strategies to ensure you are getting all you can out of your site. Through the use of HTML coding and Web Position GOLD, we supply you with management reports tracking the success of your internet marketing strategy through your ranking in search engines, traffic patterns, meta tag analysis, and suggestions on how to optimize your site. We will do everything in our power to make sure your customers get to you.
Where does your web site rank in the search engines?
Do your pages meet search engine criteria?
How long has it been since your web site was submitted to the search engines?
$29.95
$5.95
per page
$14.95
Let All Net Web Design and Hosting check your web site's position in the major search engines. Find through comprehensive reporting how your web site ranks on every keyword or phrase that is important to you, on all the major engines. Six different management reports provide valuable information to help you determine your position.
All Net Web Design and Hosting will supply expert, custom-tailored reports on how to optimize each of your new or existing web pages. The technology we use knows each search engine's unique personality and how to build top-ranking web site pages for each search engine without spamming or abusing the search engine.
All Net Web Design and Hosting will submit up to 10 pages that you choose to the top search engines. If your potential clients arenít finding you in the search engines they probably arenít finding you at all. We will provide you with reports verifying the submission of your pages and the expected time to see results from the submission.
Are your web pages programmed with the necessary tags most search engine requires?
Daily Search Engine Submission Services
Are your web site pages targeted to each individual search engine?
$75.00
$75.00 Setup
$9.95 mo.
$50.00
per page
All Net Web Design and Hosting will review up to 10 pages for the necessary code which some major search engines depend on when ranking your web site pages.
All Net Web Design will handle the submission of your web site pages to the search engines. We will submit one page each day to each of the top search engines.
Let All Net Web Design and Hosting create doorway pages to your web site that are programmed for each specific search engine and focusing on up to to key words.
If you are ready to manage your web site search engine submission and reporting on your own we strongly suggest using Web Position Gold Software. To try a free trial version of Web Position Gold Software click on the links below.
Product Information - Web Position Gold Software
Free Trial Version - Web Position Gold Software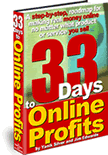 Finally, an easy to follow, step-by-step roadmap virtually anyone can use to make their web site profitable... no matter what product or service you sell!
Click Here to find out more about 33 Days to Online Profits.